Fundraise
Whether you call yourself a baker, a runner or a mountaineer why not do so in the name of Harbour?
The number of visitors who arrive at our door is ever increasing and our funding is limited. But you and your local community can help us keep it open through your incredible fundraising. Each day our drop-in costs on average £300, so every penny makes a difference. Every penny raised means we can prevent social isolation and welcome refugees and asylum seekers to Swindon.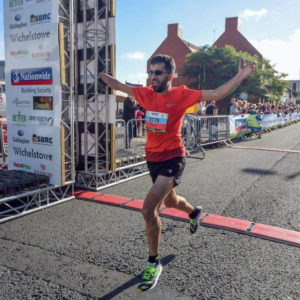 ---
One of our visitors, Omer, completed The Nationwide Building Society New Swindon Half Marathon and very kindly fundraised for Harbour.
He completed the Half Marathon in just 1:22:49, making him the 25th male and top 1% of runners! It was a great achievement.
Thank you Omer!